10/21-23 & 10/29-31 Haunted Danbury Ghost Walk Tours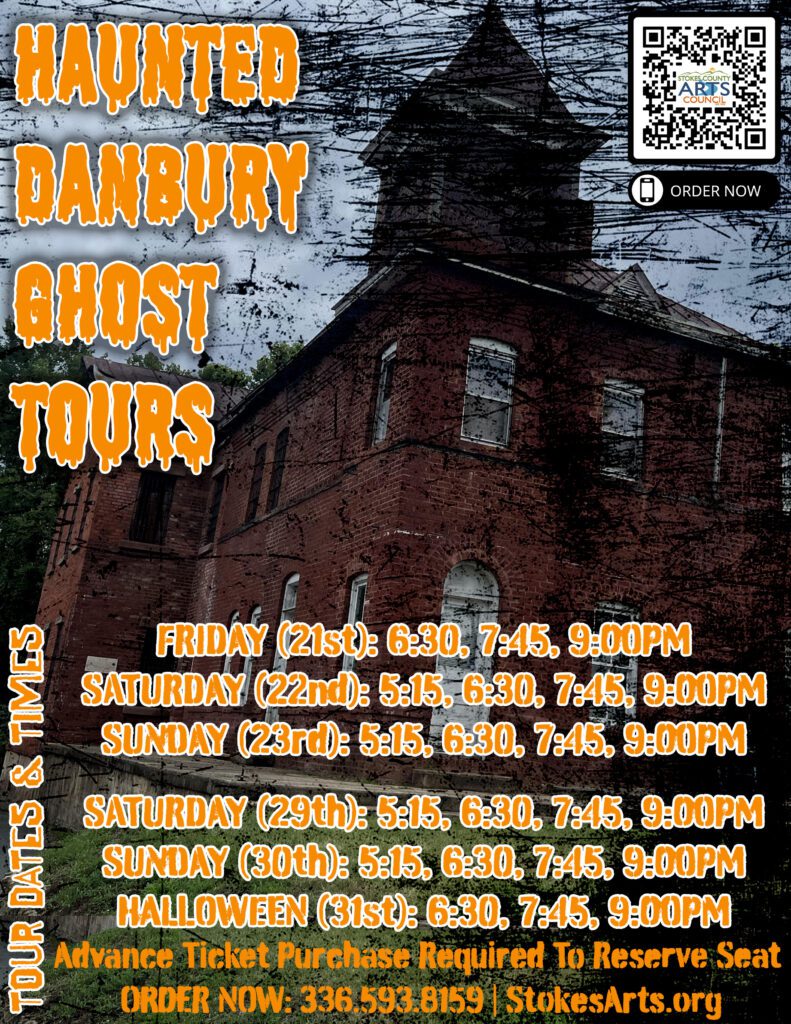 Ever wondered the backstory and history of some of the historic structures that dot the landscape in Historic Downtown Danbury?
Do you know the history of the Moratock Iron Furnace and all of the chilling stories from those who worked the Milling Company? Or the history behind the Historic Old Jail and legends that have been told about the gallows that stands out front? Oh, if only the walls could talk in the Historic Old Courthouse standing tall along main street, horse and buggy and old jalopies would line the front of the historic building on big court days, did all of the criminals make it out of the building unscathed?
Find out more as the Stokes Paranormal Group presents and takes you and 11 other willing tour guests on a guided tour partially by foot and by vehicle on the weekends leading up to all Hallows Night on Halloween. Each Tour is limited to 12 participants so get your tickets now before they sell out as there are only 6 days to participate in this sure to be first and possibly annual Historic Ghost Tour of Danbury, NC.
Tours Begin at The Arts Place of Stokes in Danbury, NC and Depart at set times each weekend date. Admission is $22 for Adult and $18 for Kids 18 and under and includes the Haunted Danbury Tour and beverage from Rocky's.
October Friday 21, Saturday 22, Sunday 23, Saturday 29, Sunday 30, & Monday 31 on Halloween.