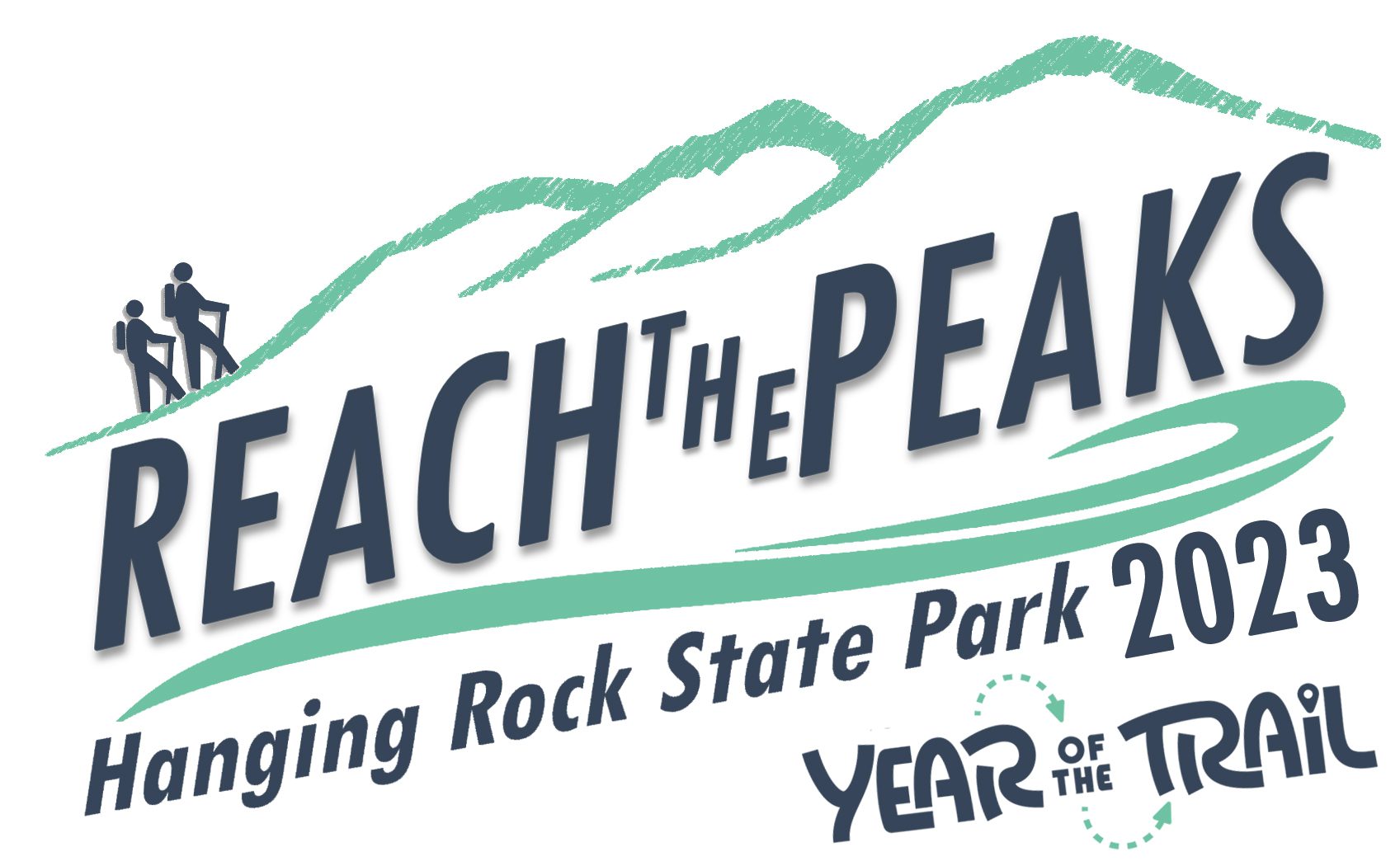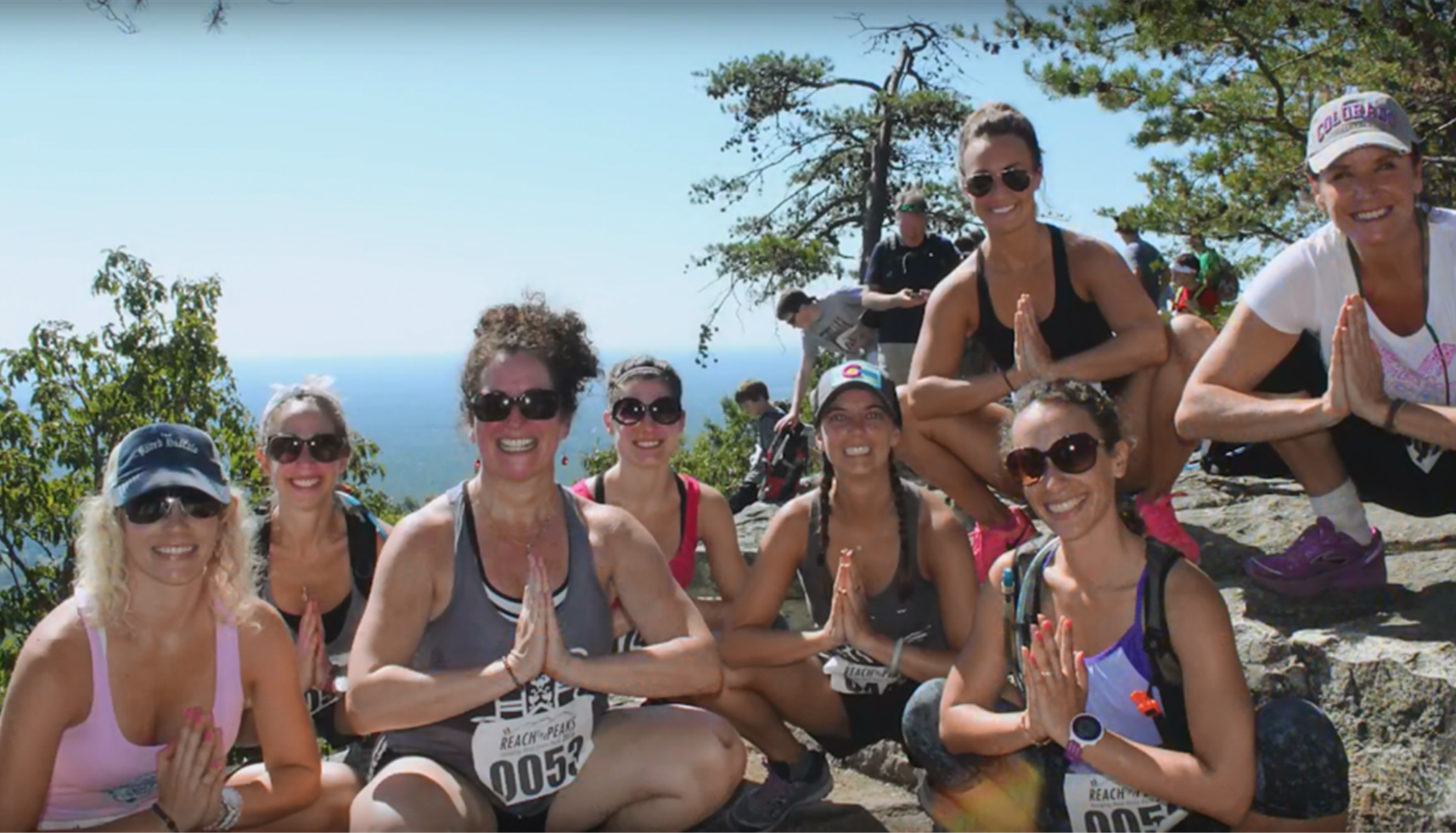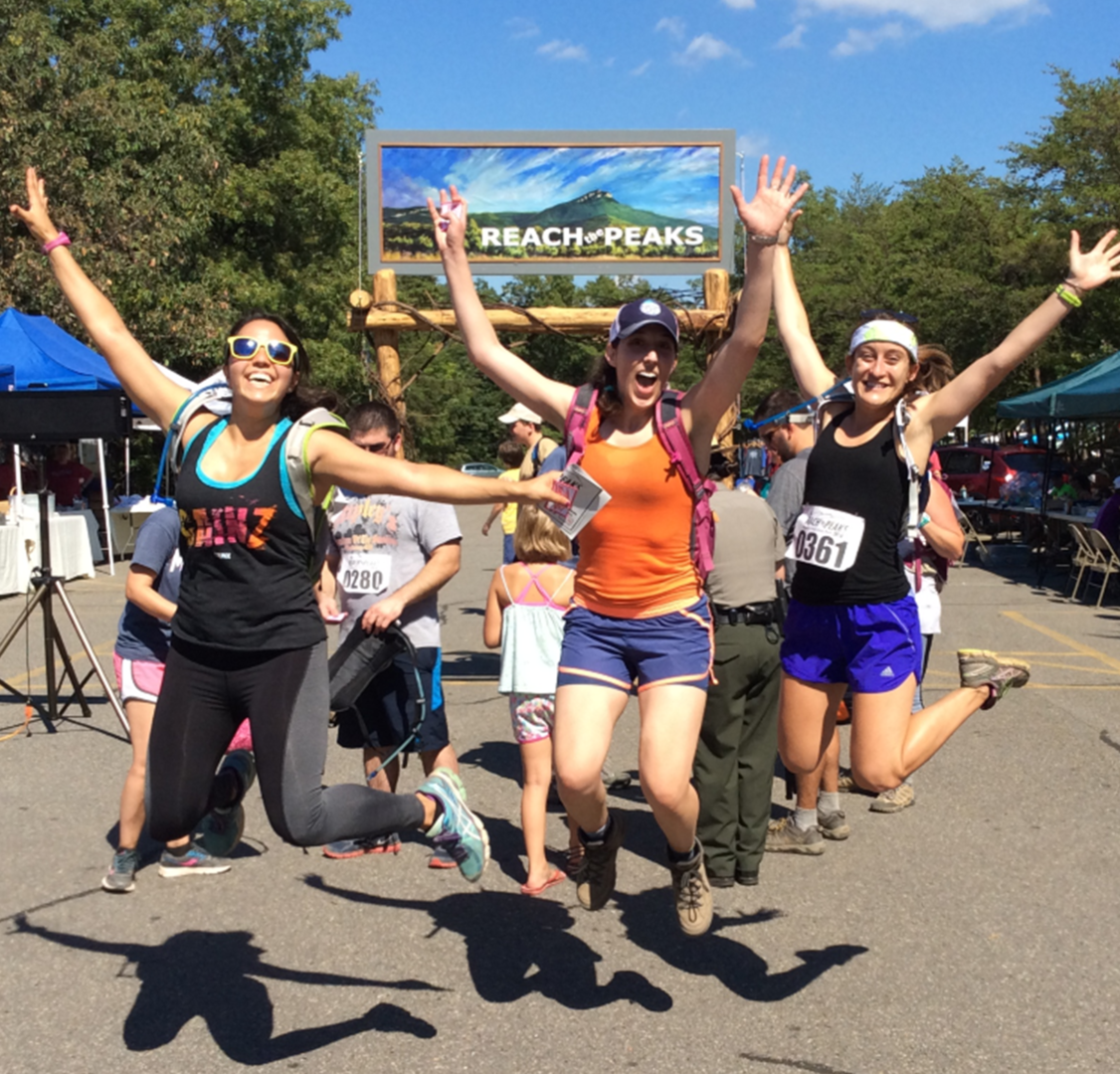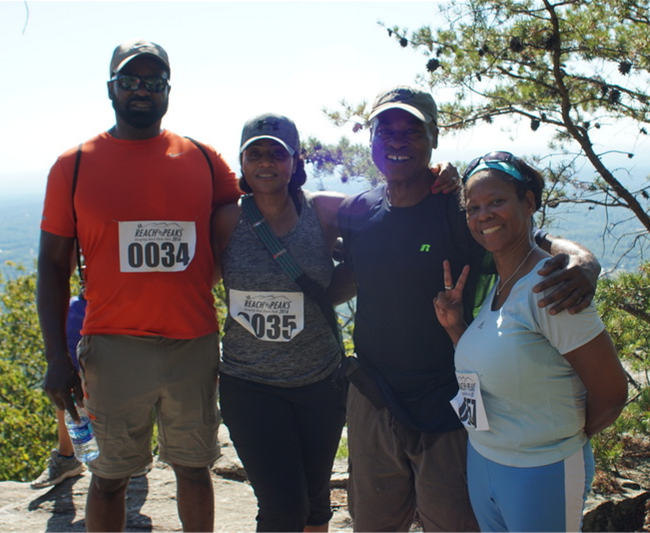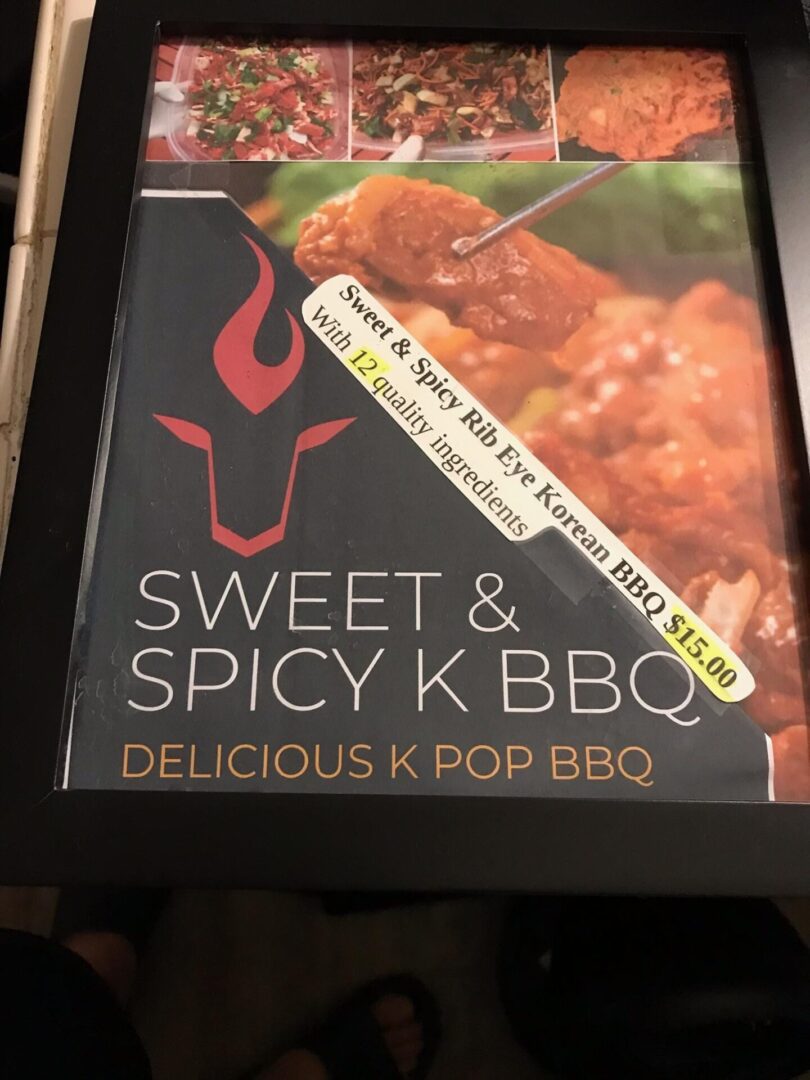 The 2023 Reach the Peaks Challenge is the premier single day hiking and trail running challenge in North Carolina. The challenge offers a strenuous 10+ mile world-class trail route to the summit of Moore's Knob, Tory's Den trail, Indian Creek Trail, Window Falls & Hidden Falls. The Challenge ends at The Green Heron Alehouse where participants can purchase beverages and Korean Barbecue by Johnny Lee before taking the shuttle back to The Arts Place of Stokes for a complimentary Rocky's treat.
The 2023 Reach the Peaks Challenge will take place on Saturday, October 21, 2023. Advanced Registration is strongly encouraged. The deadline for participants to receive an event T-shirt and Farm to Feet sock swag is Friday, October 6, 2023 at 5pm. Advanced Registration fees are $30 per person for adults and $20 for youth age 18 and under. Day of Registration fee is $35 for both adult and youth, but no swag is guaranteed.
Dogs are welcome! Well behaved dogs on a maximum 6 foot leash are welcome to participate with you in the challenge at no additional cost. Determining whether your dog is healthy enough to participate is at your own discretion.
Advanced Swag pickup will be available at The Arts Place of Stokes located at 502 N. Main St., Danbury, NC 27016. This year's swag will include an event t-shirt and Farm to Feet Damascus hiking socks. Swag may be picked up in advance of the challenge on Thursday or Friday, Oct. 19 / 20, at The Arts Place between the hours of 10am and 5pm, or may be picked up at the time of check-in on the day of the event.
DAY OF THE EVENT CHECK-IN ALL PARTICIPANTS MUST CHECK-IN AT THE ARTS PLACE OF STOKES, 502 MAIN STREET IN DANBURY PRIOR TO BEGINNING THE CHALLENGE.
Participants will check-in between 7:30am – 9:30am on the day of the challenge, October 21, to sign a liability waiver, receive your participant number and map before traveling by shuttle from The Arts Place to Tory's Den parking lot to begin the challenge.
The starting line for the challenge will be located in the Tory's Den parking lot. The finish line will be located at The Green Heron Ale House/Dan River Company. Food & Beverage for purchase at the finish line. Water / Comfort station will be available at the bathhouse. All participants must be on the trail no later than 10:30 AM.
For more information on the 2023 Challenge, visit reachthepeaks.org