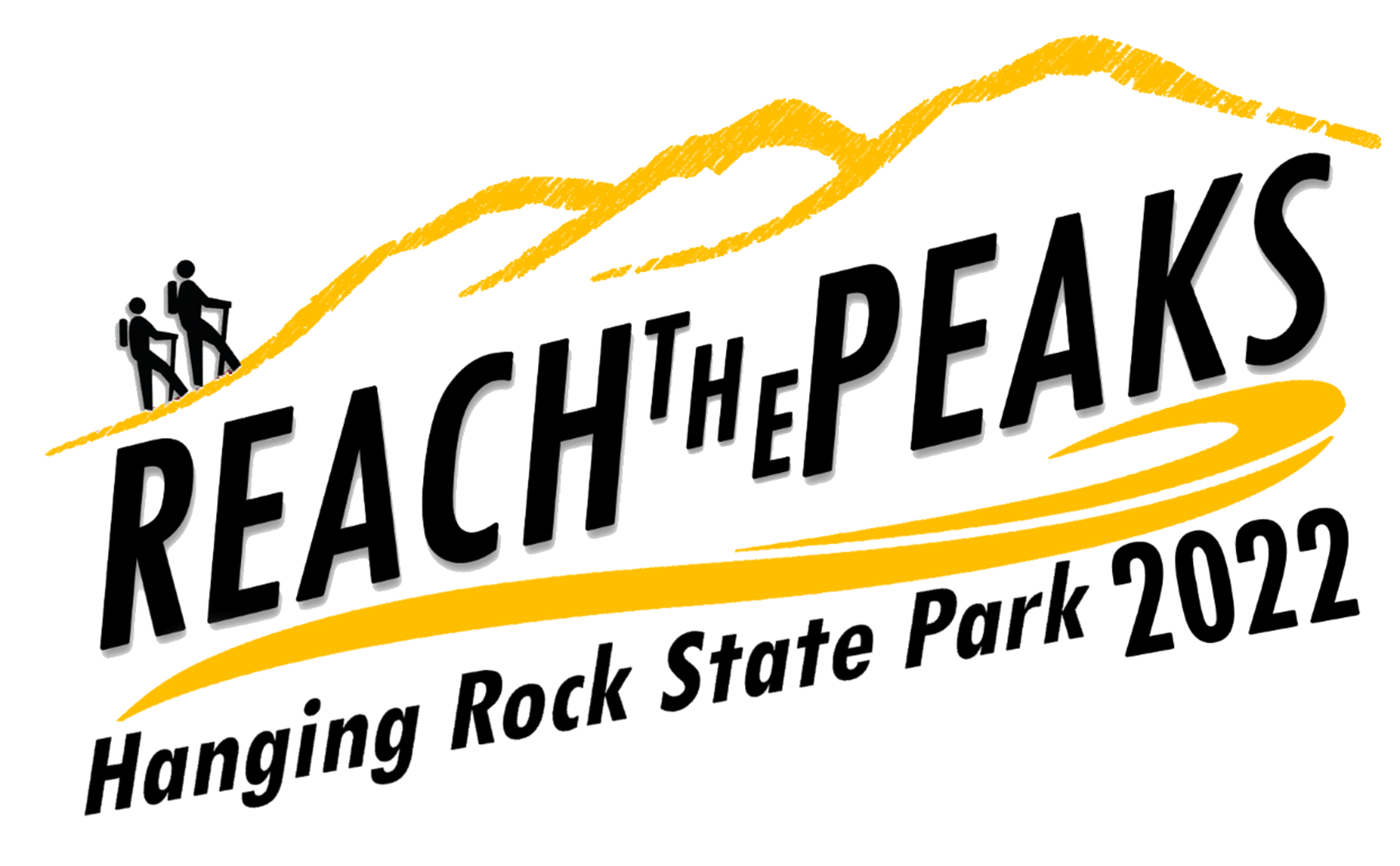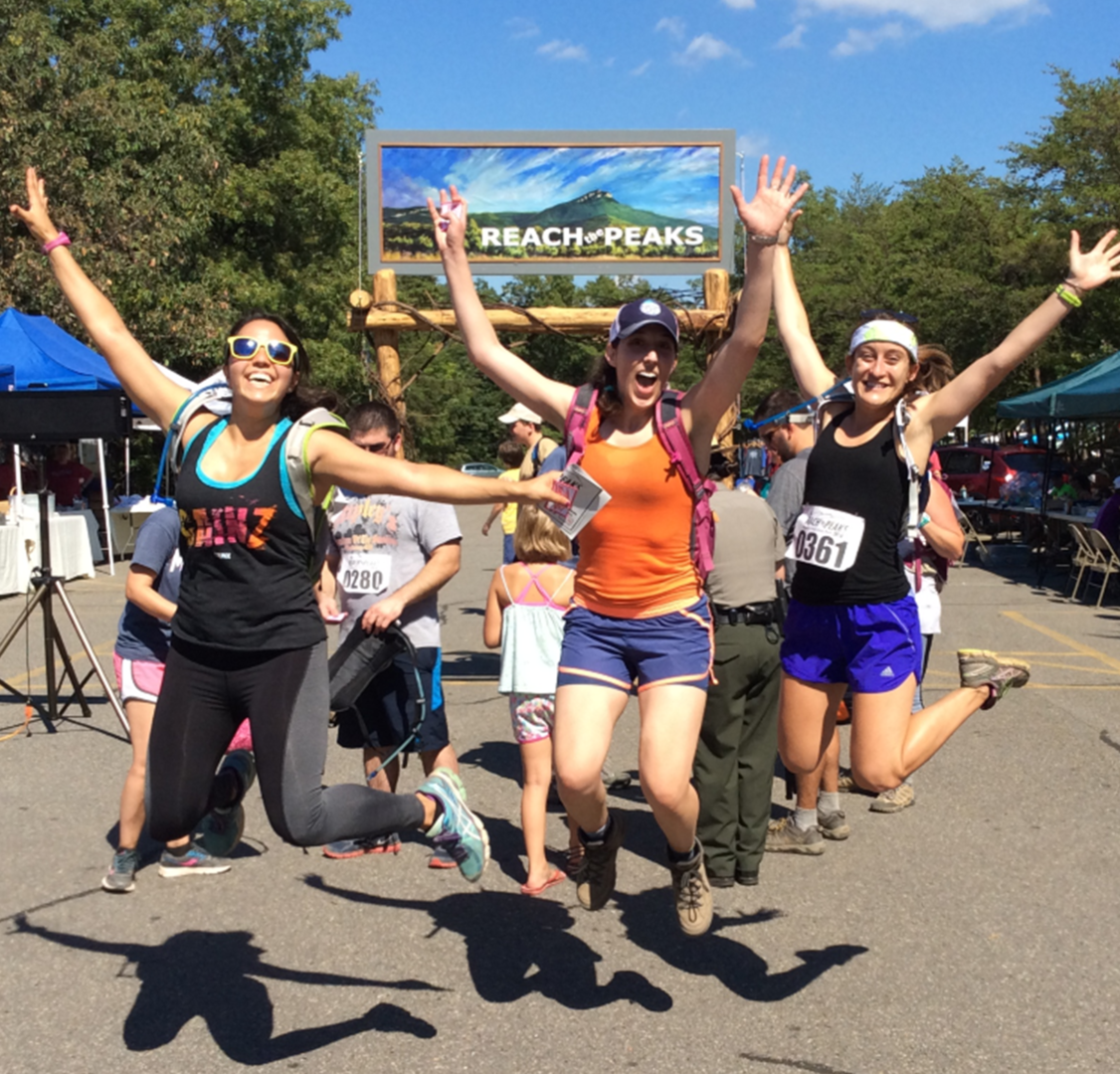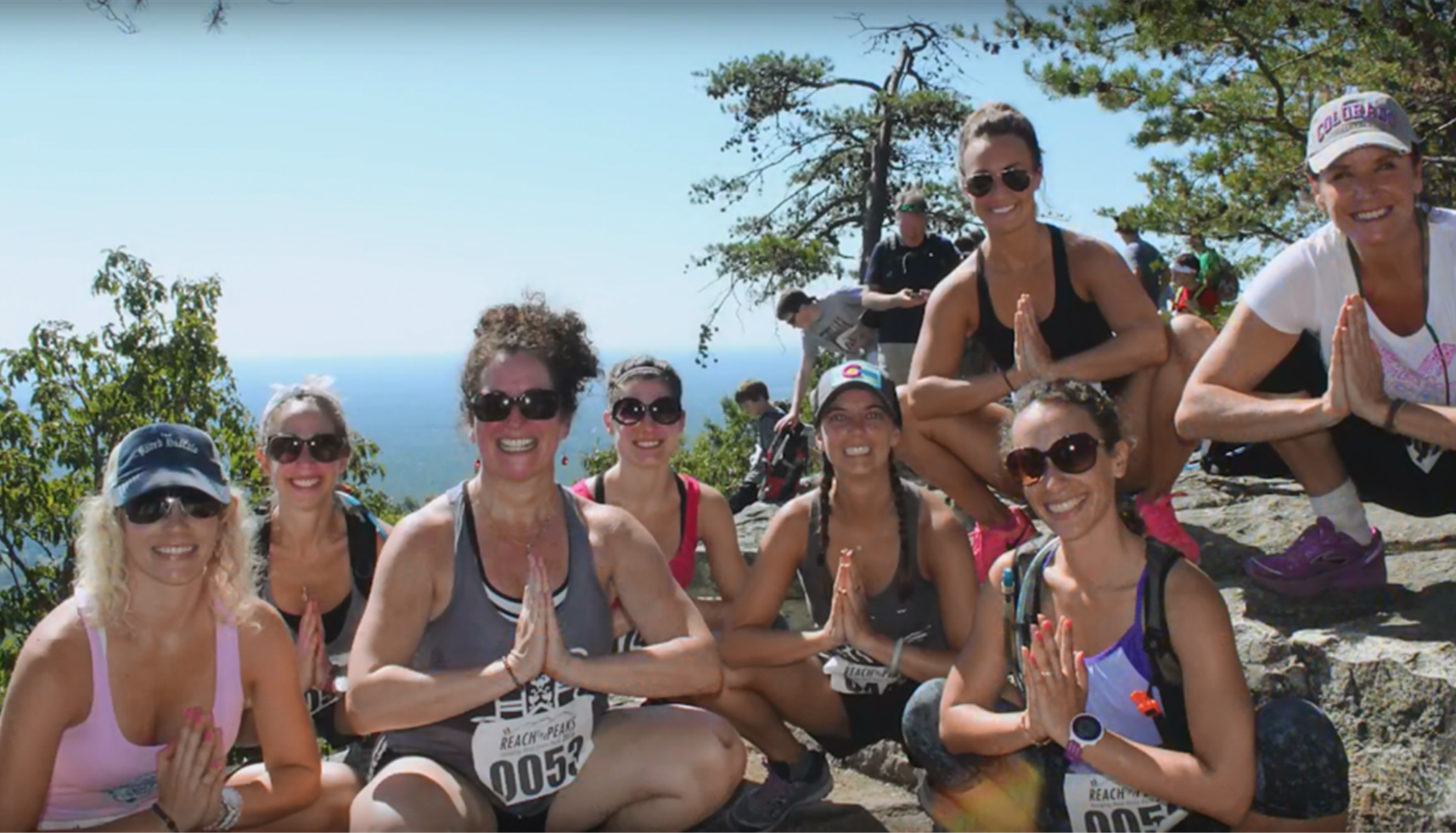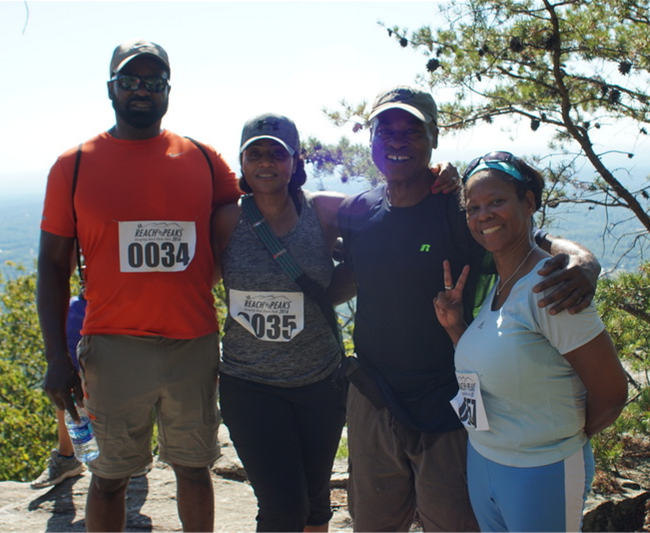 The 2022 Reach the Peaks Challenge is the premier single day hiking and trail running challenge in North Carolina. 2022 celebrates the 10th year of the challenge and offers a strenuous 10+ mile world-class trail route to the summit of the Hanging Rock State Parks five highest peaks; Hanging Rock, Wolf Rock, House Rock, Cook's Wall, and Moore's Knob.
The 10th Reach the Peaks Challenge will honor the memory of Doug Dunn.  Doug participated in several of the challenges and sponsored the event every year through his company EBA / Employee Benefit Advisors.  Doug passed away in December 2021, and will always be remembered for his love of outdoor recreation and his heart for serving those less fortunate.
Net proceeds from the Reach the Peaks Challenge support annual Arts Education Touring Programs in Stokes County Schools, including those by the Winston-Salem Symphony, Piedmont Opera, UNCG Theatre for Young People, UNCG Opera, UNC School of the Arts, Carolina Music Ways, Columbia Marionette Theatre, Shared Radiance Shakespeare, Mike Wiley Productions, Bailey Mountain Cloggers, and others.
The 2022 Reach the Peaks Challenge will take place on Saturday, October 22, 2022. Advanced Registration is strongly encouraged. The deadline for participants to receive an event T-shirt and Farm to Feet sock swag is Friday, October 14, 2022 at 5pm. Advanced Registration fees are $30 per person for adults and $20 for youth age 18 and under. Day of Registration fee is $35 for both adult and youth, but no swag is guaranteed.
Dogs are welcome! Well behaved dogs on a maximum 6 foot leash are welcome to participate with you in the challenge at no additional cost. Determining whether your dog is healthy enough to participate is at your own discretion.