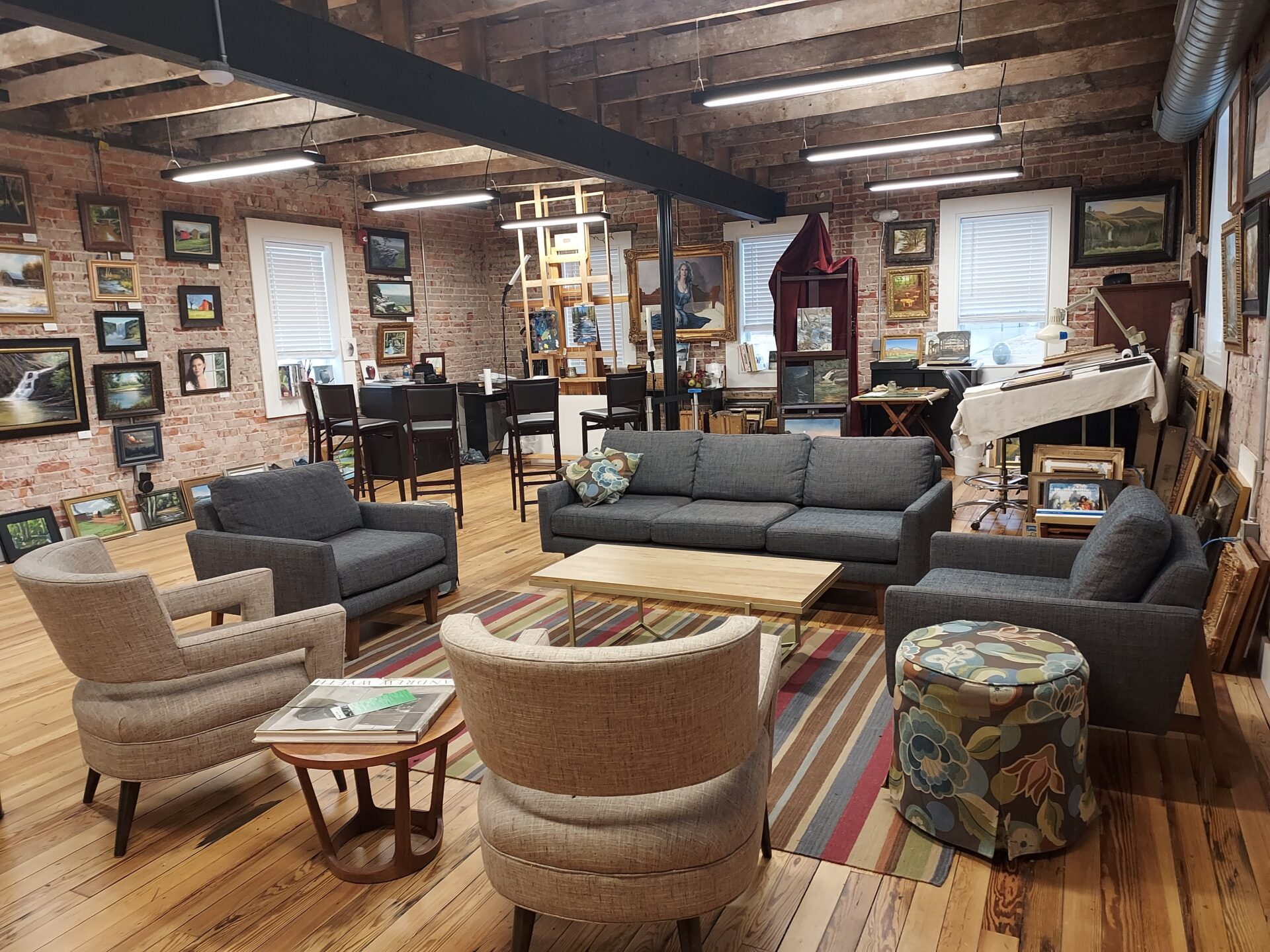 The Ben Vernon Artist Studio is located on the 2 nd floor of The Arts Place of Stokes and currently occupied by artists Craig Richards and Bruce Burgess. The purpose of the studio is to provide a work space for the artists to inspire and create works of art, an area for public demonstration and instruction, and provide the artists dedicated space to display and sell art. The Studio also includes a kitchenette, sofa, chairs, and private restroom for small meetings and classes.
The Studio is named in memory of Mr. Ben Vernon, Jr., a champion of the Stokes County Arts Council who worked tirelessly to support the creation of The Arts Place of Stokes venue and cultural arts opportunities for the residents of Stokes County, NC.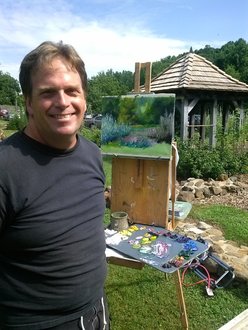 Craig Richards
Craig has a deep love for the outdoors, spending most of his free time climbing, ​paddling and hiking.  This love is reflected in the essence of his paintings. His paintings are in oils reflecting a style influenced by French and American Impressionist like Monet and Fredrick Church.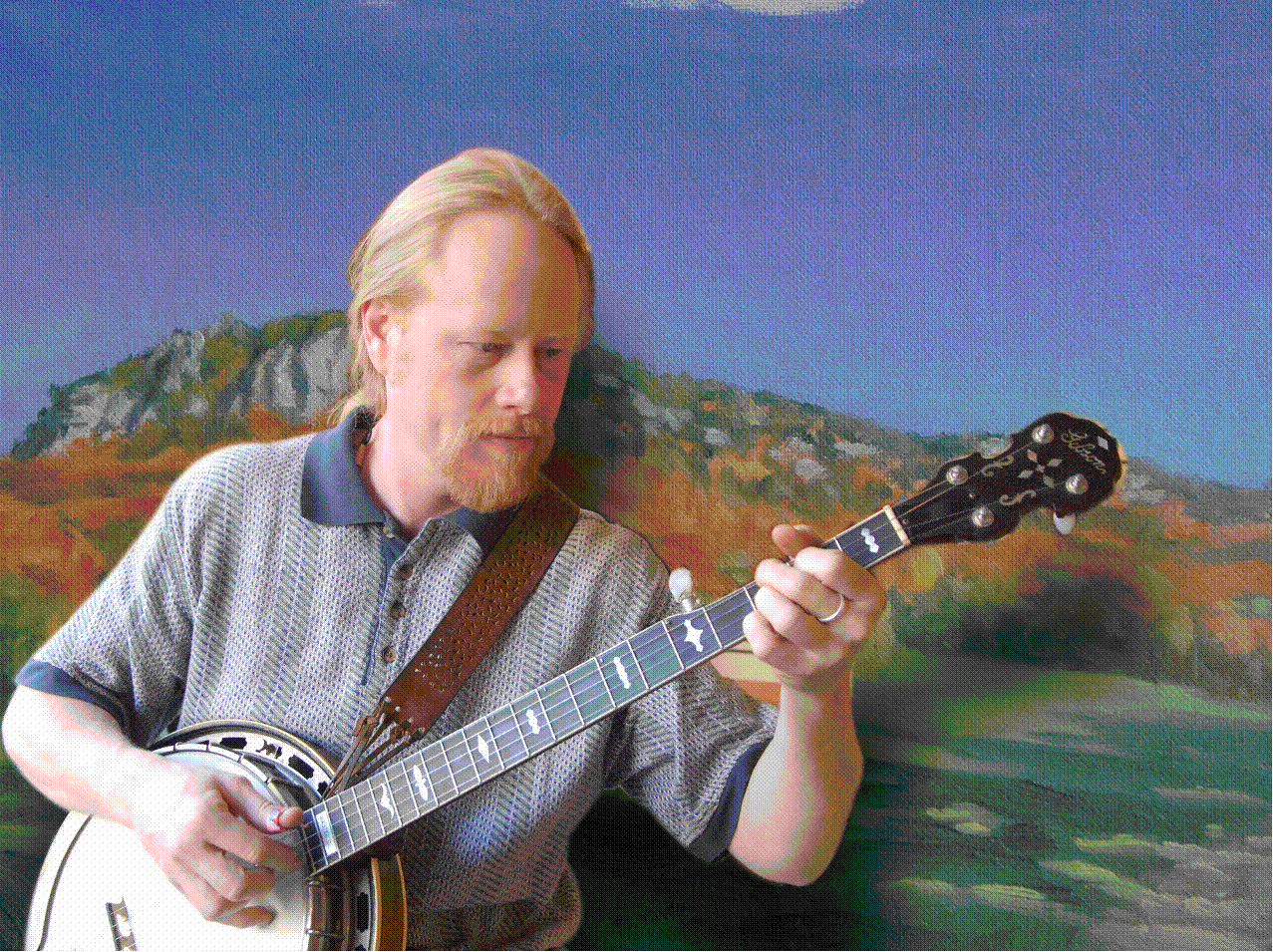 Bruce Burgess
Bruce A. Burgess is an American Artist working primarily in the mediums of oil paint, acrylic, watercolor, charcoal, graphite, and pen. With a formal education in illustration and Communication Art and Design from Virginia Commonwealth University, Bruce's work spans from fine art realism to visionary painting, large scale murals, and illustrative commissions.