10/15 Handbuilding Workshop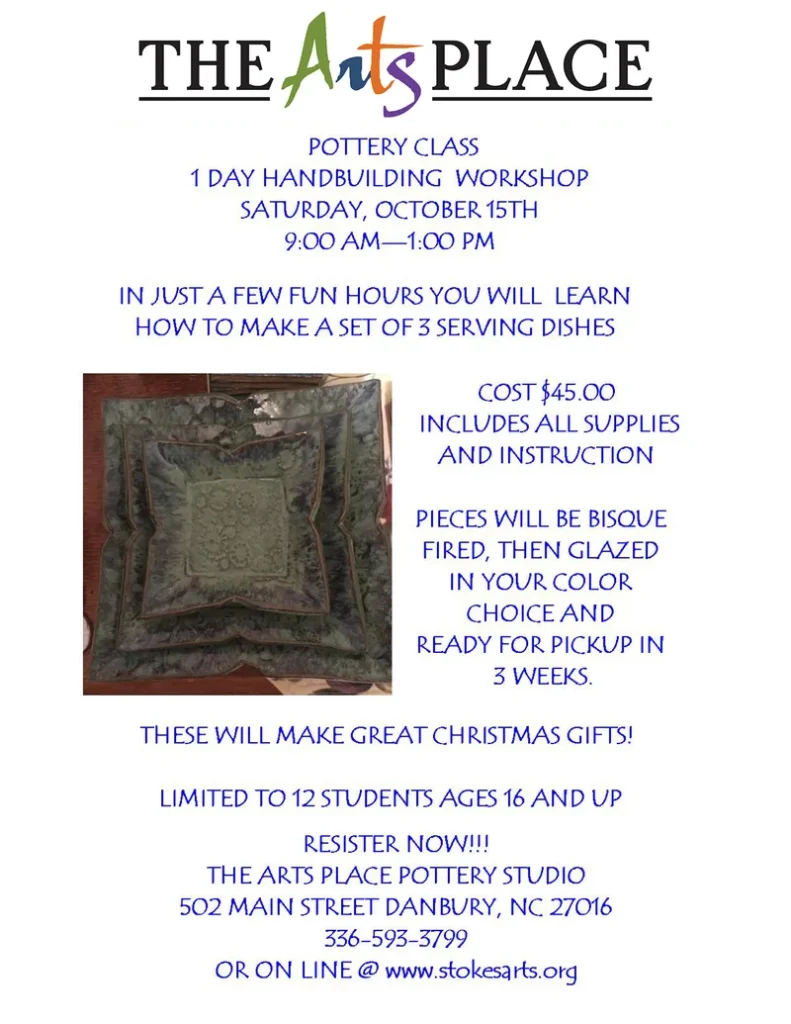 Kathy Stanley will be teaching a ONE DAY ceramic hand building class where you will be making 3 serving dishes.
These can be used for upcoming holiday entertaining, personal use or they make great gifts! You will choose your own glazes so they may match or be different….whatever you prefer.
Class is $45.00 Please call to register as spots cannot be held and this class is limited to 12 students.
To register call 336-593-3799 or register online. Thank you for supporting local art and looking forward to seeing you all!