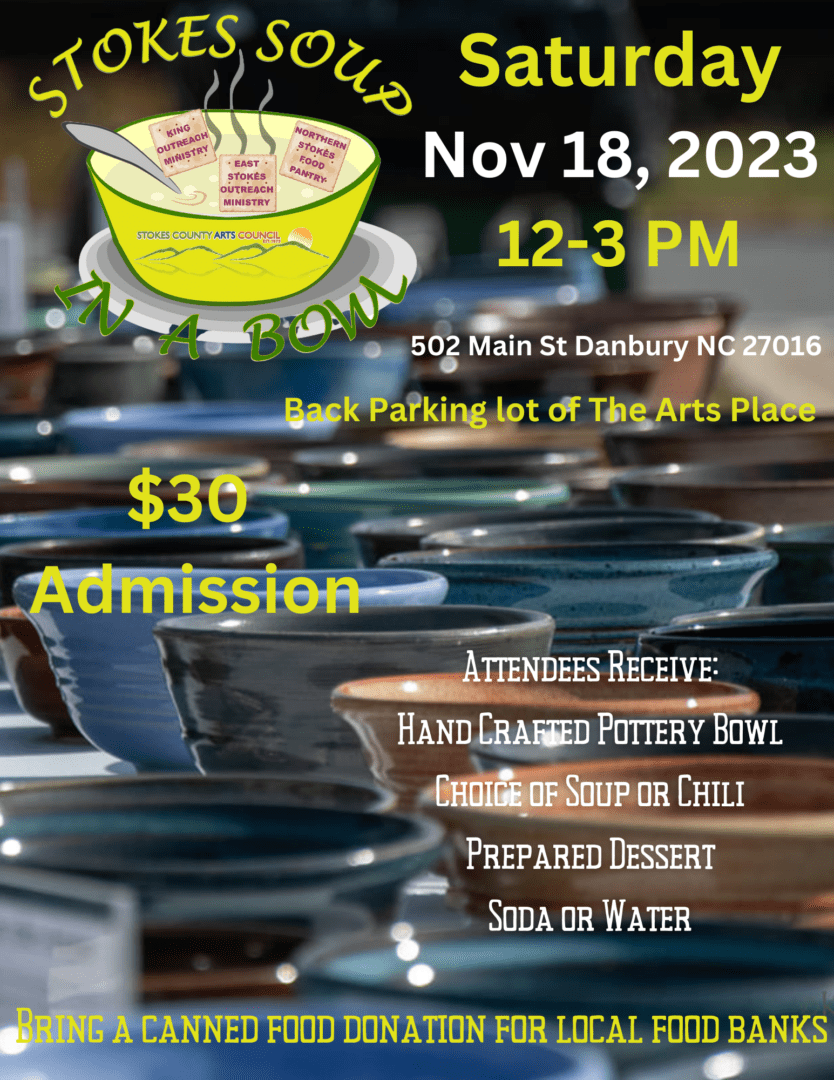 Stokes Soup in a Bowl takes place Saturday Nov 18 from 12-3pm.
$30 Admission
Attendees receive handcrafted pottery bowl, choice of soup or chili, prepared dessert, and a soda or water.
Bring a canned food donation for local food banks.
502 Main St Danbury, NC 27016
Back parking lot of The Arts Place
For more information, contact (336)593-8159.