11/14 – 11/30 Wood to Art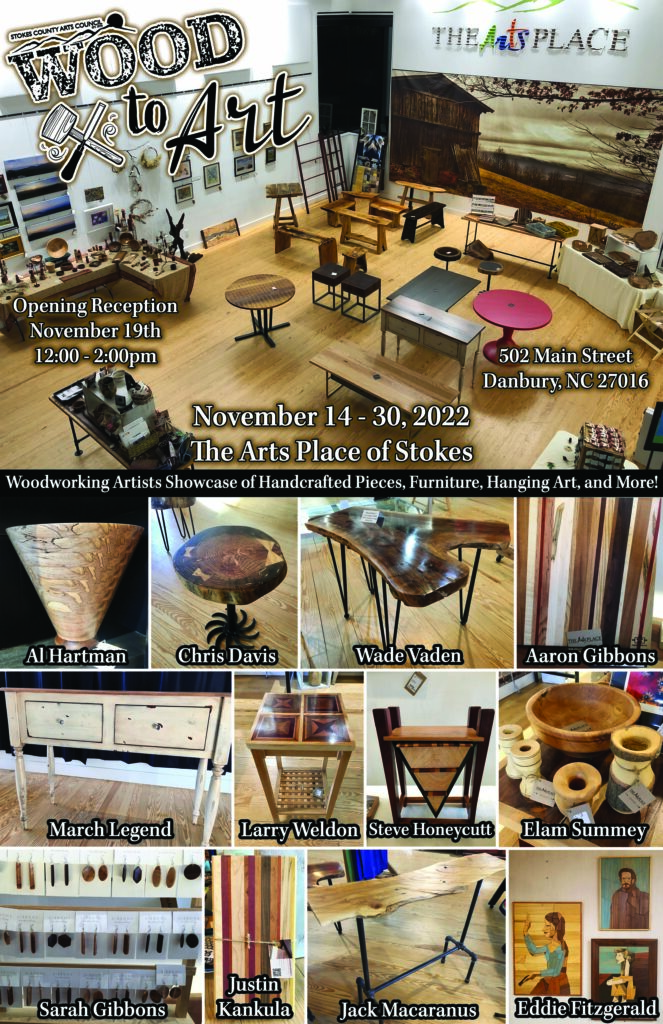 Join us for the 4th annual Wood to Art Exhibit November 14 through 30, with an artist reception scheduled for Saturday, November 19 from 12p to 2pm.
The showcase will feature handcrafted woodworking from local and regional
artists, including Aaron & Sarah Gibbons, Mark & Angela Mabe, Larry Weldon, Al Hartman, Eddie Fitzgerald, Chris Davis, Wade Vaden, Jack Macaranas, Benjamin Bryant and Steve Honeycutt. Items for sale will include dining room tables, end tables, benches, earrings, holiday ornaments, cutting and charcuterie boards, lamps, pens, candlestick holders, bowls, utensils, and household décor.