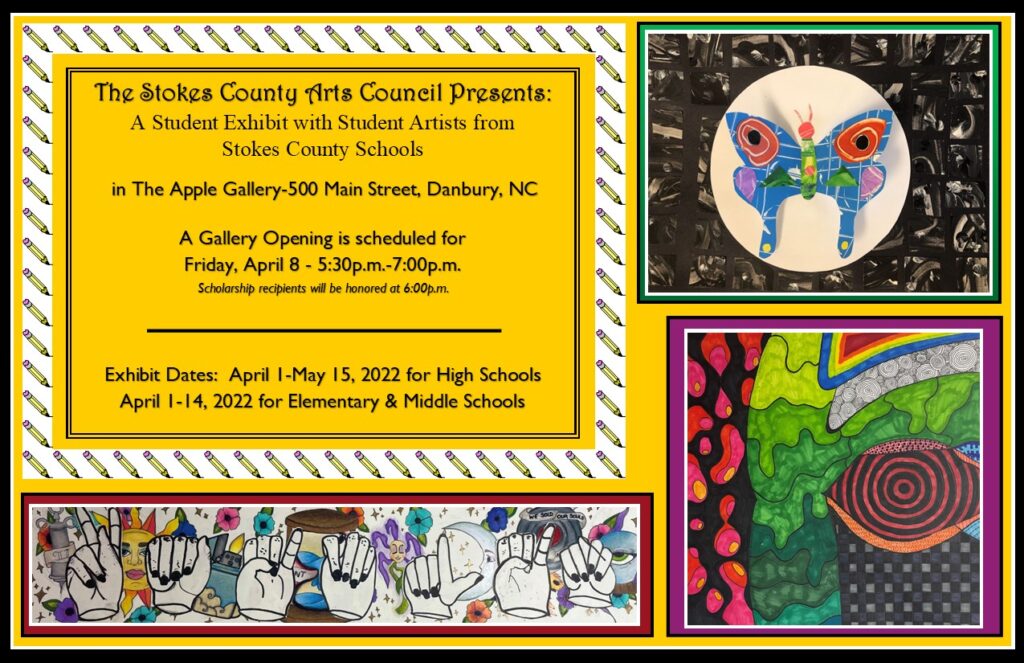 The Stokes County Arts Council has opened its annual Spring Arts Extravaganza, displaying work by the students of Stokes County Schools.
North Stokes, South Stokes, and West Stokes High School students will exhibit their original art in the Apple Gallery from April 1-May 15, 2022. Students from the elementary and middle schools of Stokes County will exhibit their original art in The Arts Place from April 1-April 14, 2022.
The official opening of this exhibit will be Friday, April 8, 2022 from 5:30 p.m. -7:00 p.m. at The Arts Place, 500 N. Main Street. Family and friends are welcome to view their students' artwork at this time.
The 2022 Arts Council Scholarship Recipients will be named and recognized during this event as well.
The exhibit will include a variety of original student artwork, including paintings, drawings, sculpture, photography, and mixed media.
For additional information about the exhibit, contact the Stokes County Arts Council at 336-593-8159 or visit www.stokesarts.org.