5/21/22 Introduction to iPhone & Android Photography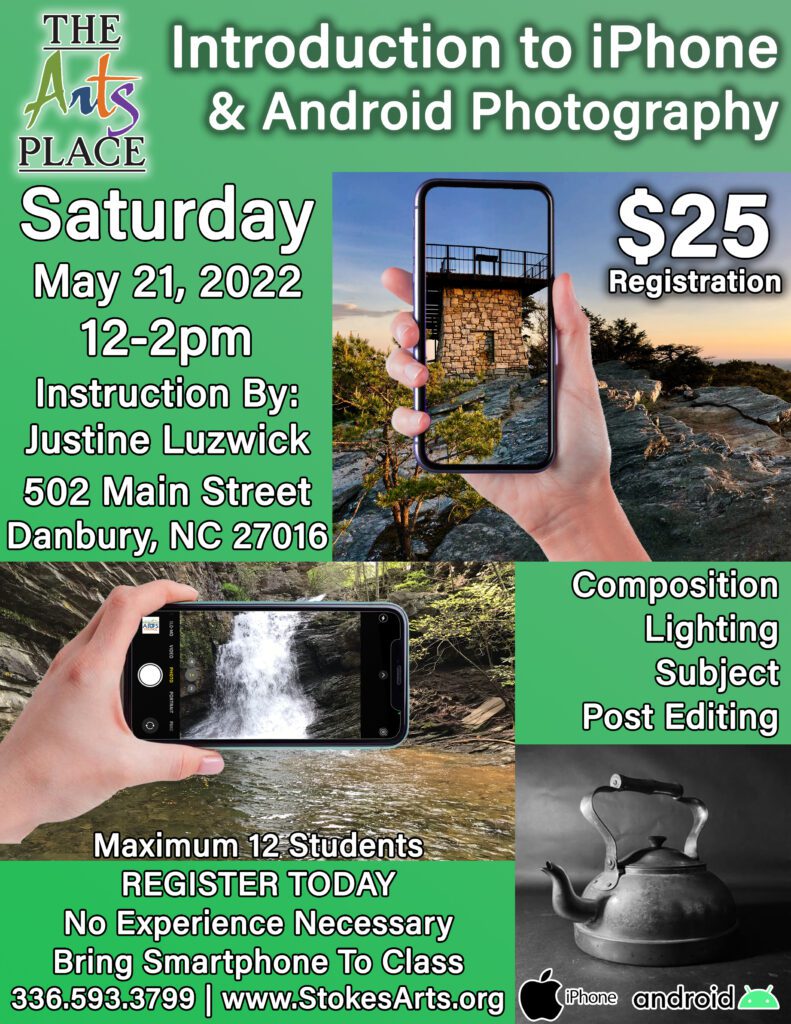 Take your smartphone photo taking to the professional level with this Introductory class on how to capture stunning photography with the camera that everyone has with them at all times.
This introductory course taught by Justine Luzwick will provide tips and technique to perfect Composition, Lighting, Subject and Post Photo Editing with built in editing functions on the iPhone.
All instruction provided for a $25 Registration Fee, Maximum of 12 Students for this class so Register Now or contact Stokes Arts at 336-593-3799 or 336-593-8159 and www.StokesArts.org
Students will leave with new knowledge on functions of the built in photo app on your iphone and ability to start capturing better photos. Please bring your Smartphone to class.