2023 Paranormal Experience Vade Mecum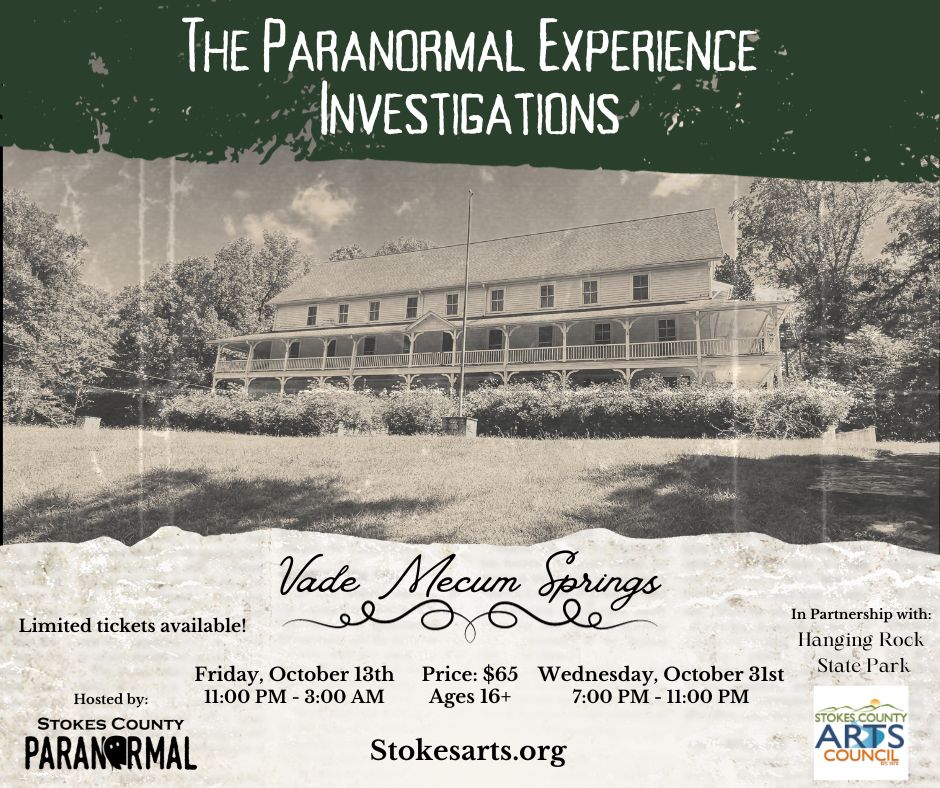 Special Event: Paranormal Experience Investigation at the Historic Vade Mecum Springs in Danbury, NC.
A chance for you to investigate this historic property in Danbury, NC with the Stokes County Paranormal team.
Each event will be focused on investigating with minimal historical info provided. Guests will have access to the original 3-Story Hotel, Gymnasium, and Chapel. We will share our equipment for the evening or you are welcome to bring your own!
First investigation Friday October 13
Hours: 11:00 PM – 3:00 AM
Second investigation: Wednesday, October 31 (Halloween)
Hours: 7:00 PM – 11:00 PM
Each investigation night is limited to 8 people each
Price: $65 per person
Age requirement: 16+
Location: Vade Mecum Property
1160 Camp Sertoma Dr Danbury NC, 27016