5/28 & 6/4/22 Mud To Arts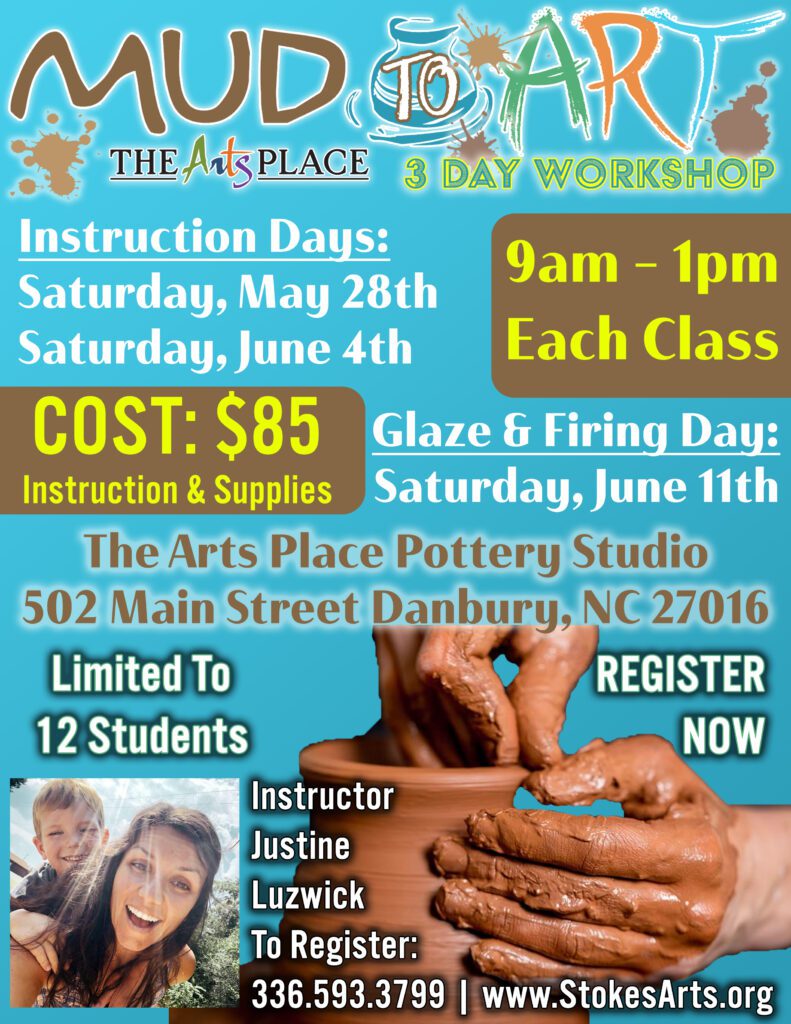 Spend a few Saturdays at the wheel this Spring! The Mud To Art 3 day Pottery Workshop returns beginning on Saturday, May 28th and continues on June 4nd with glazing and firing on the third class held on Saturday, June 11th. Each class is held 9am until 1pm weekly.
All skill levels are welcome and the $85 registration covers all supplies and instruction. Mud To Art is taught by Justine Luzwick an Arts Education Teacher for Stokes County Schools. Space is limited to 12 students.
Each Pottery Class is held 9am until 1pm in The Arts Place Pottery Studio located in the lower level at 502 Main Street in Danbury, NC 27016. Register online or by calling Stokes Arts at 336-593-3799 or 336-593-8159