9/2 Paranormal Experience Investigations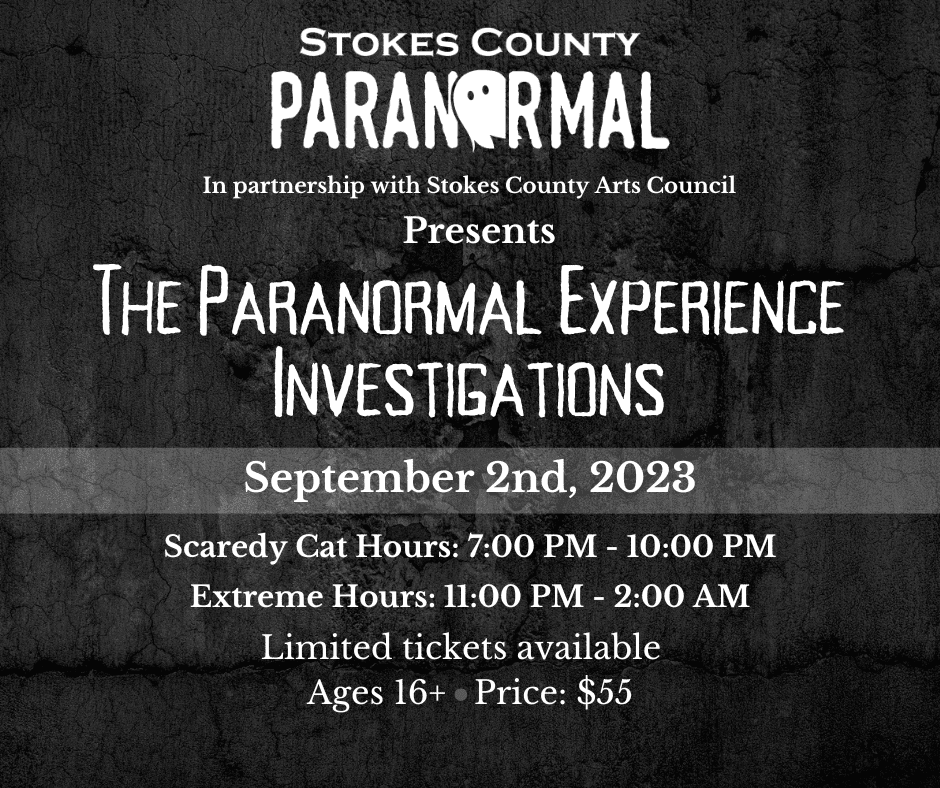 These tours are slated for Saturday, September 2nd, 2023 @ The Arts Place in Danbury.
502 Main Street Danbury, NC 27016
Each tour is limited to 8 people Price: $55 per person Age requirement: 16+
Tour 1: 7:00 PM – 10:00 PM "Scaredy Cat" Investigation Tour 2: 11:00 PM – 2:00 AM "Extreme" Investigation This is a chance for you to investigate a historic location in Danbury, N.C. with the Stokes County Paranormal team. Each event will be focused on investigating with minimal historical info provided. We will share our equipment for the evening or you are welcome to bring your own! Details and instructions for event check-in will be sent out via email prior to the event.