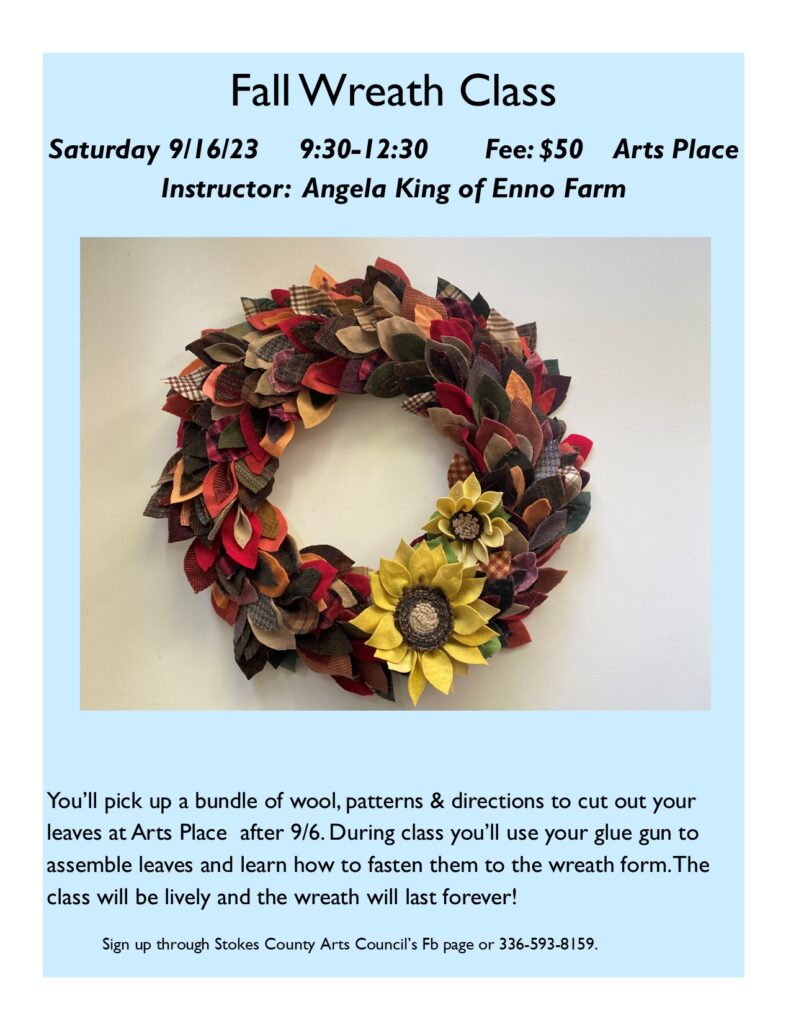 Angela King of Enno Farm will be teaching wreath creation.
Saturday, September 16, 2023 from 9:30a to 12:30p.
You'll pick up a bundle of wool, pattern, & directions to cut out your leaves at Arts Place after 9/6. During class you'll use your glue gun to assemble leaves and learn how to fasten them to the wreath form. The class will be lively and the wreath will last forever!
Sign up through Stokes Arts Council's Facebook page or 336-593-8159.