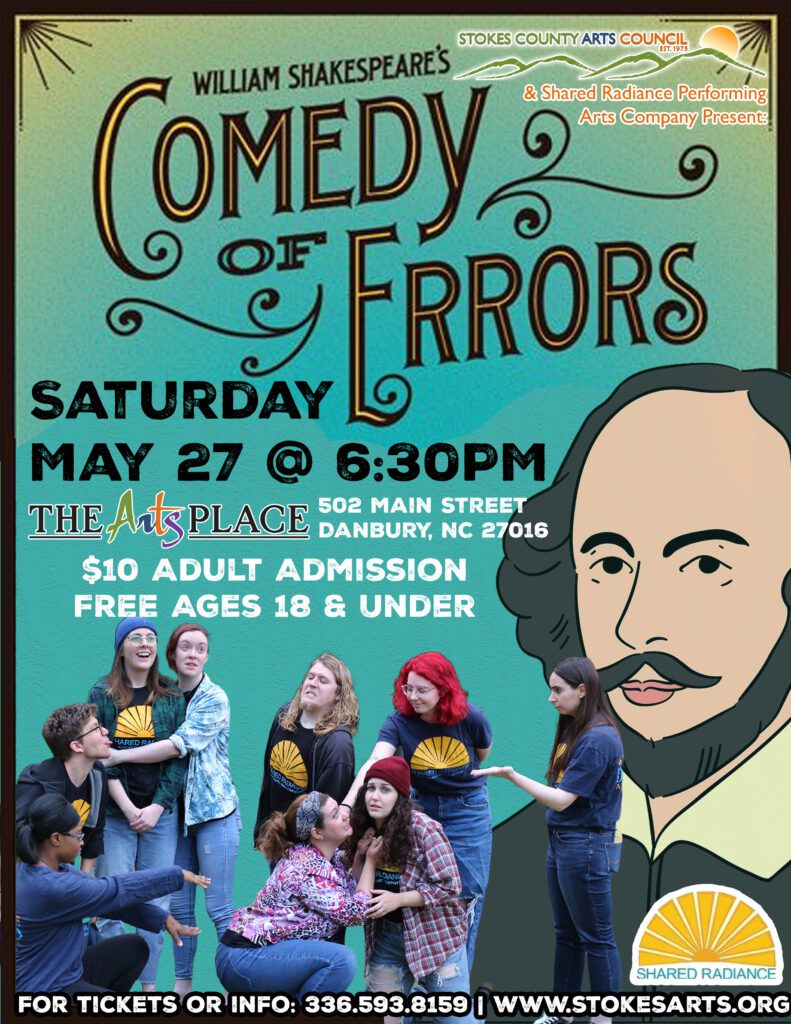 Shared Radiance Performing Arts Company Presents Comedy of Errors by William Shakespeare Saturday, May 27, 6:30pm at The Arts Place of Stokes
$10 Adults, Ages 18 and under FREE Two sets of long-lost twins baffle and discombobulate all of Ephesus in this bare-bones, manic take on Shakespeare's The Comedy of Errors.
Directed by Joey Upper, this 75-minute play is sure to make you laugh until you hurt. Join Shared Radiance on a wild ride full of mistaken identity, physical comedy, and downright silliness.