12/7-10 & 12/14-17 The Music of Beautiful Star An Appalachian Nativity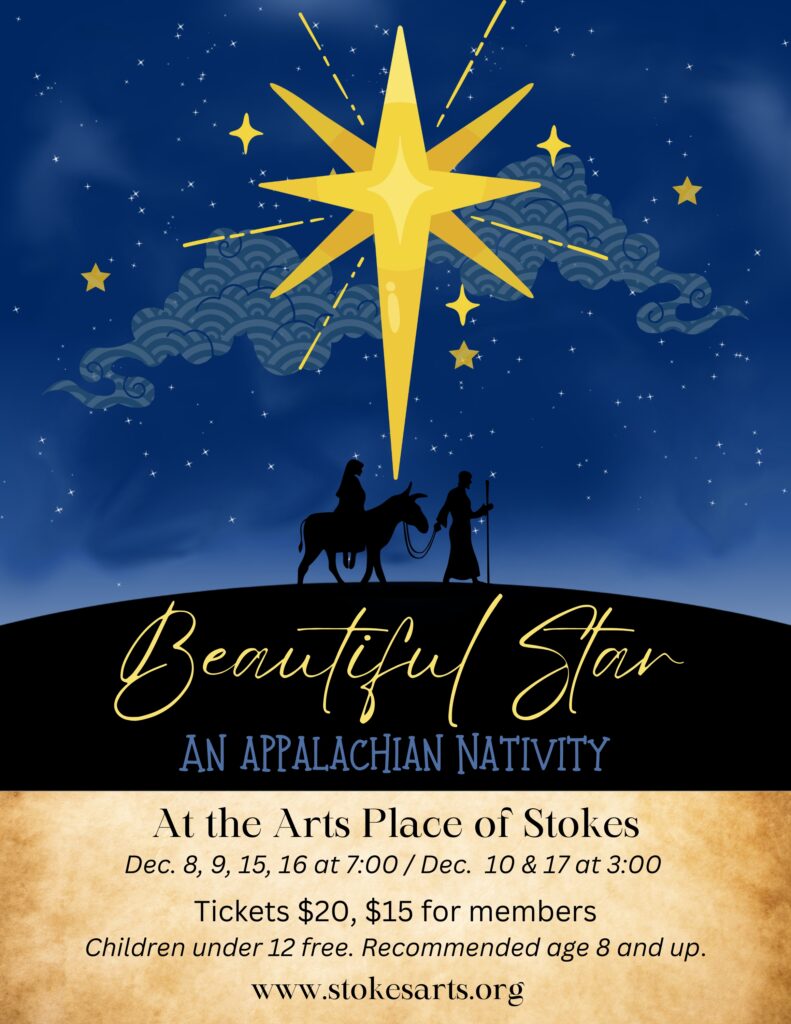 Join the Open Heart Community Fellowship for a Triad holiday tradition! "Beautiful Star: An Appalachian Nativity," presented by Stokes Arts, will run for two joyous weekends in December.
The Beautiful Star Band (Riley Baugus, Laurelyn Dossett, DaShawn & Wendy Hickman and Molly McGinn) will be joined by an amazing cast of special guests to tell this heartwarming story of the season.
Tickets are $20 general admission, $15 for Stokes Arts members (join!) and free for children under 12. This production is recommended for ages 8 and up.
Friday, December 8 at 7 pm
Saturday, December 9 at 7 pm
Sunday, December 10 at 3 pm **matinee**
Friday, December 15 at 7 pm
Saturday, December 16 at 7 pm
Sunday, December 17 at 3 pm **matinee**
Purchase tickets online or call Stokes Arts for more information 336-593-8159